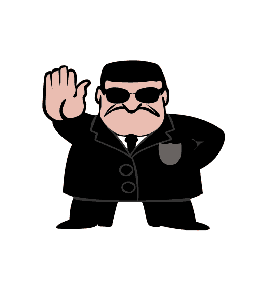 Het is de Nederlandse Athletiekbond gelukt: Evy's Start to Run app is voorlopig niet in Nederland te downloaden.
Jan Willem Landré, directeur van de Nederlandse Atletiekunie, argumenteerde dat Evy's Start to Run app voor verwarring zou zorgen. Blijkbaar heeft Nederlandse Athletiekunie zelf namelijk ook een app. Ik heb het even opgezocht, en er is inderdaad een gratis Start to Run app van de Athletiekunie. Alleen het feit dat hij gratis is, onderscheidt hem dus al van de Belgische Start to Run app.
Persoonlijk denk ik dat mensen best het verschil kunnen zien. Ik vind het allemaal een beetje flauw.
Een sportievere houding zou zijn: 'Moge de beste app winnen.'
Net zoals de beste loper!
Evy's Start to Run podcasts kun je wel gewoon downloaden trouwens.